To download the form, click on the image below and it will be downloaded or be viewed in your browser if your browser has a built-in PDF reader.
1. Application for Driver's License (ADL Form)
Application for Driver's License Form or ADL Form can be filled out before applying driver's license at any LTO branch.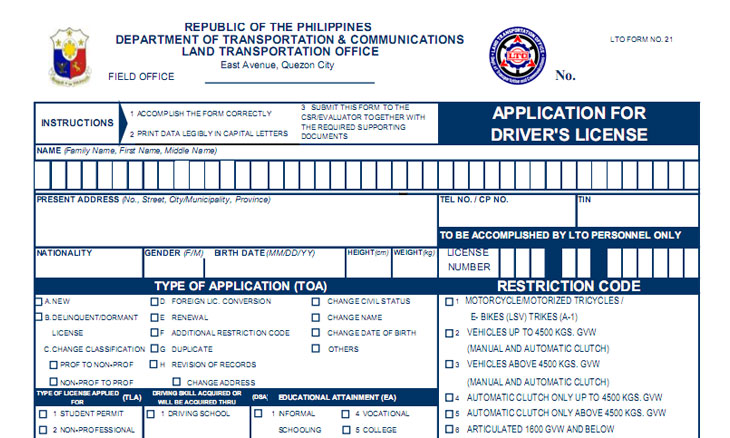 2. Affidavit of Parental Consent for Child to Apply for Student Driver's Permit
If you are below eighteen (18) years old, you need to submit an affidavit of parental consent to obtain a student permit.
[Download PDF Here] [Download Word File Here]
To view your downloaded form, you should have a PDF reader installed on your computer. If you don't have a PDF reader, consider downloading a free PDF reader below.